Optimize your time and your production
{tab Every business is unique, your solution too|blue}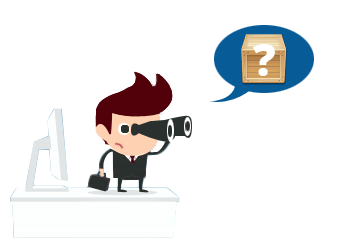 The long-range distance and automatic identification:
Don't waste more time dealing with your data
React quickly by being notified in real time
Plan ahead your orders and effectively manage your inventory
Optimize your production process
The solution of traceability and logistics gives you hardware tools (readers, antennas, chips tailored to your needs, PDAs) and software (ERP compatible) to ensure accurate tracking of your products and stocks. This solution is related to your process and should be tailored to your business. We adapt our software and products to meet the standards and specifics related to your business.
---
Identification of objects
Tracking and Traceability
---
The objects are identified according to EPC Global standard. Chips can take the form of your choice (Adhesive, bracelet, paper, card,…) as well as the detection antennas (gates, doors, turnstiles …). Your products can then be read by mass: No speed or quantity limit of the detections, you just simply have to pass under the antennas and all information are processed within seconds.
---
Whether you need to locate your product, to follow throughout your process, know their status, make your inventory, have a clear vision on your production, your preparations ordering, inventory management (shipping and receiving), predict future orders … Our solution addresses your problem. Increase your productivity and improve your tracks through our contactless mass reading technology, while being suitable for the proper functioning of your business.
---
Be notified via email or SMS, by sending a message, photo or video. In real time, receive these notifications when a problem is detected, at the key points of your process that you set, when your product changes state or is moved… So you can keep control of your production and never lose information.
---
Need for control and monitoring of the passages and the possibility to be warned? We also propose an
access control solution
so you can be informed (by SMS, email, send message, photo and video) of entrances and exits even in high security areas and highly risk environments. To learn more about our solution for access control, go to the
page access control
.
{/tabs}