Events / Sport
DAG Center
(Detection software UHF)
---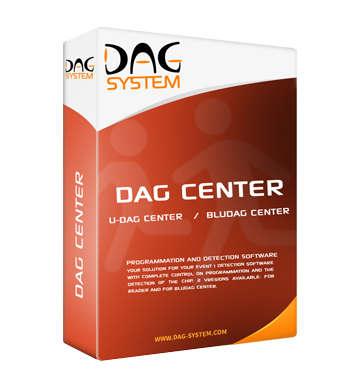 Softwares of detection
Allows a total control over the detection and the programming of chips.
2 versions available:
U-DAG Center: Software for your readers
BluDAG Center: Software for your BluDAG only
GM Suite
(Ranking software)
---
Ranking software
Connectable with DAG Center software, available with the optional software of real time results display on deported screen.
GM DAG: Ranking software based on GM CAP with management and configurations of electronic detection
GM Result Monitor: Extension of GM DAG which allows to show the results in real time on the screen of your choice
WinDAG
(Detection software)
---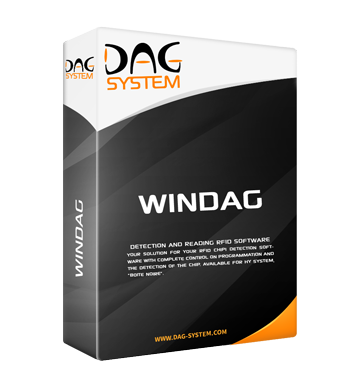 Software of detection
For HF black box and LRD system
SetDAG
(Programming software)
---
Software for programming and reading chips
Available for V4, V6, MX DAG and Slim chips
---
Tourism / Leisure
DAG Ticketing
(Ticketing and online sales)
---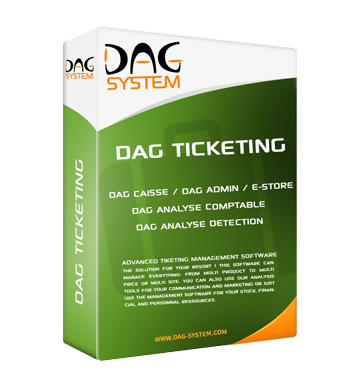 Simple and complete tool for advanced ticketing adapted to your needs which allows you to manage your resources and develop the economy of your territory.
Contains the following software :
DAG Admin : Configuration software for all the settings (software, material, users,…)
DAG Till: Software for sales, which allows to manage multi-products, multi-prices and multi-sites sales, reloading, repayments, schedule management, bookings…
DAG e-Store : Allows you use the on-line sales
DAG Accounting Analysis : For the accounting and financial management
DAG Detection Analysis : Gives you information regarding the passages through DAG System gates
DAG Statistics : Supplies statistical analysis on the passages, rate of frequentation, customers habits…